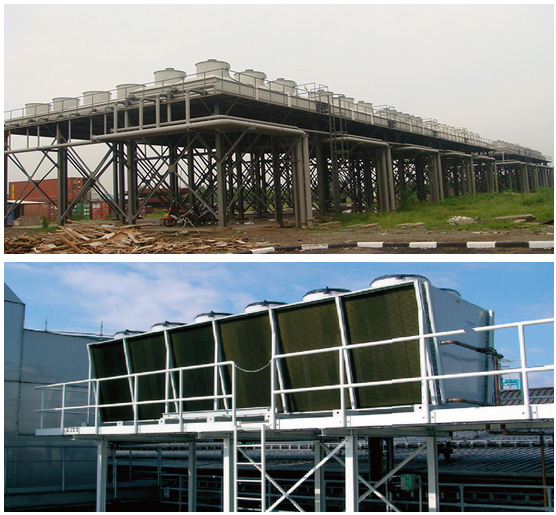 Radiatorair is heat exchanger which circulating water cooling by air
Product Features:
Design on self-developed thermal calculate program, which make the work more accurate and more rapid.
Using 12mm base tubes and compact design with 35mm hole pitch
Interrupted holes of fins and pitches between fins can be changed according to different working conditions.
Using Blygold or other special coating according to equipment environmental working conditions.
Fan with diameters from 1250mm to 3600mm series, using a belt drive or direct-drive;
Control system to achieve energy saving operation according to the climatic conditions .
Main applications:
Power plants;
Offshore platforms;
Waste incineration plants ;
Process fluids.