Sumatra - TELUK LEMBU 50MW gas power plant cooling water pipe module complete
2013-12-20
Sumatra - TELUK LEMBU 50MW gas power plant cooling water pipe module complete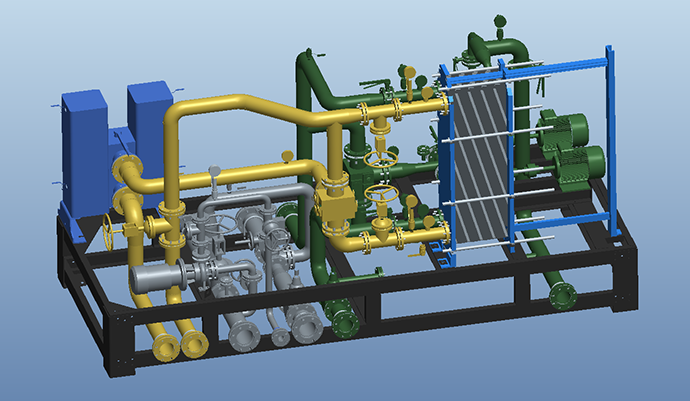 Project site: Sumatra, Indonesia
We supply cooling pipe modules for Rolls-Royce company's diesel engine of 50MW gas power plant. In this project, due to limited space, we designed and supplied seven cooling water pipe modules. The size of each module was controlled within 5m × 3m. Cooling water pipe modules, with advantages of compact structure, small footprint easy maintenance and repair operations, and easy container transport, are highly functional and economical.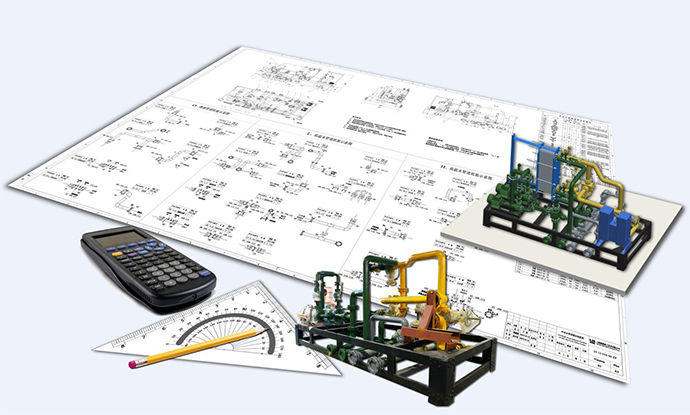 Space is well arranged in the module: the cold water pipeline, hot water pipeline, and lube oil pipeline are integrated, besides, In the cooling water pipe module design, the hot and cold cooling water pump, lube oil cooler, lube oil filter, cold water thermal control valve , hot water thermal control valve, oil thermal control valve, non-return valves, butterfly valves, gate valves, flow control valves, ball valves and other process equipment and pressure gauges, thermometers and other instruments are assembled into one module and fixed on a stable base.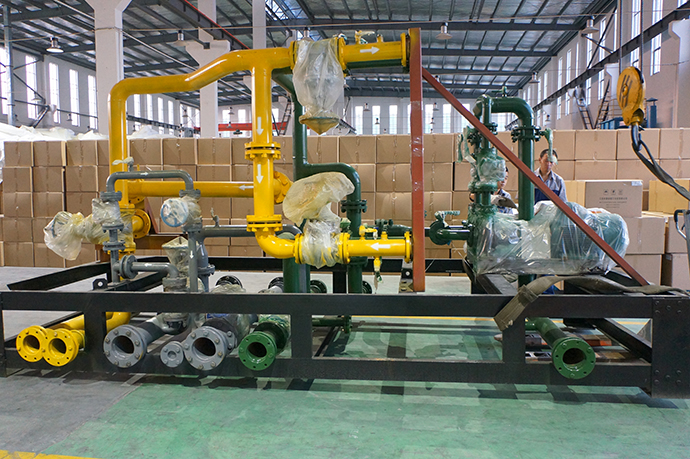 In the design process, interfaces are fully taken into account. Diesel engine interfaces and module interfaces correspond to each other.