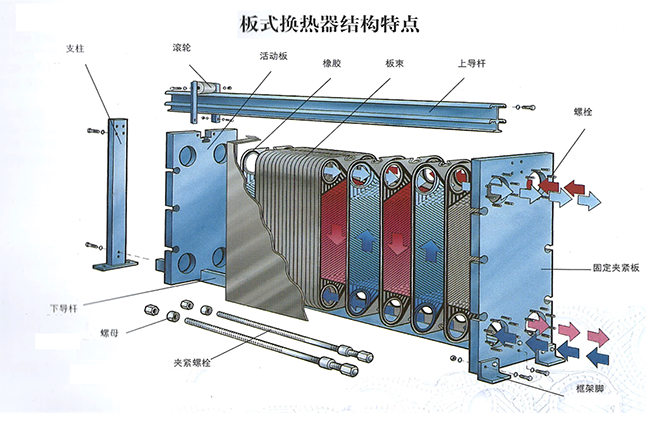 Every type of plates passed strict thermal performance tests. All of the tests were carried out in Germany laboratory of our cooperation partner, and we make our own thermal calculation program basing on the laboratory data of the thermal elements.
A large number of site measured data have verified the reliability and accuracy of our calculation programs. Customers only need to provide parameters according to PHE Parameters Inquire Table. We will offer the best design in the shortest response time.
Complete Solutions:

Special diffluent area on the plate, makes the flow evenly distributed even on the widest plates.
The special design of gasket:
Complete Solutions: